Eating
Owl.Bee.Eating in Mexico
In June we visited a lovely Mexican street food restaurant in the heart of Edinburgh – El Cartel. There are two locations around the city and the one we chose was El Cartel Teviot, right next to McEwan Hall. We went there with friends, which made the whole experience even more special and enjoyable. The place is small, we were seated in the back and it felt very cosy and comfortable. The staff was great, helpful and knowledgeable, and they also suggested a few dishes that we could try if we wanted something less spicy. I know, it's Mexican food, what do I mean "less spicy"? But it turned out they did have non-spicy options (and my boyfriend was very happy). I was happy, too – they had many vegan options!
The portions are small, as they are meant to be combined across the two sections of the menu: Antojitos and Tacos. The idea is to order two or three small plates per person or one of each category. Even so, if you have a big appetite, I'd recommend having three or four of these, as they are very light and probably won't keep you full for longer. Or maybe I was just super hungry that evening, who knows. There are also side dishes, if you're feeling extra peckish in the end. El Cartel is not expensive, considering the quality of the food and the effort that goes into preparing everything. Something that I really liked is that it is all made to order, so, to maximise freshness, whatever is being served in front of you has just been cooked. Have a look for yourself: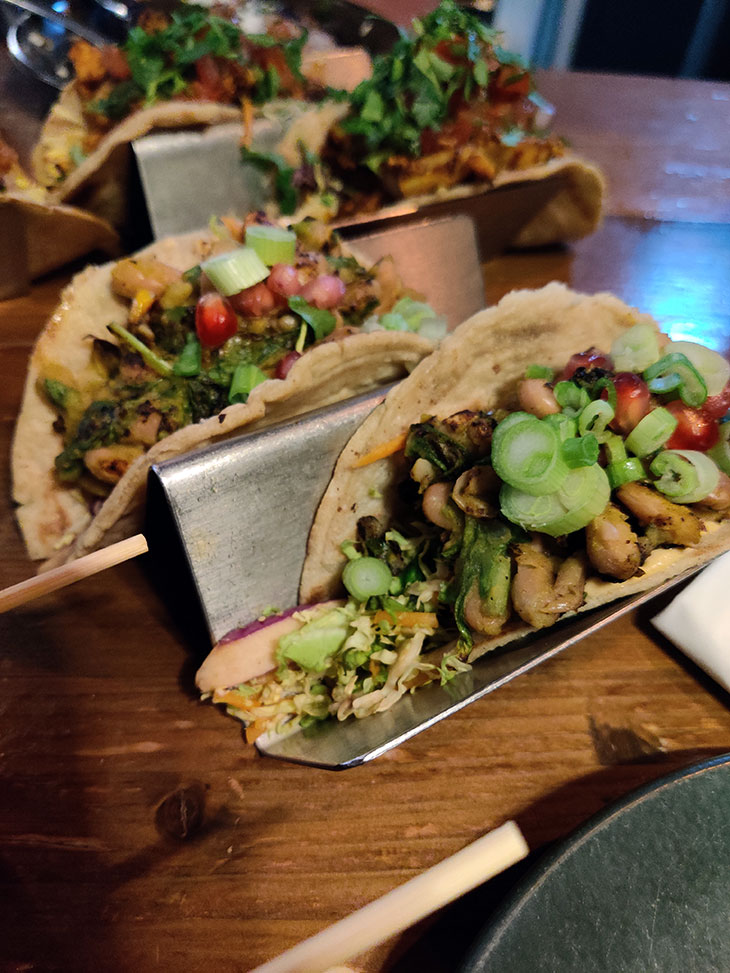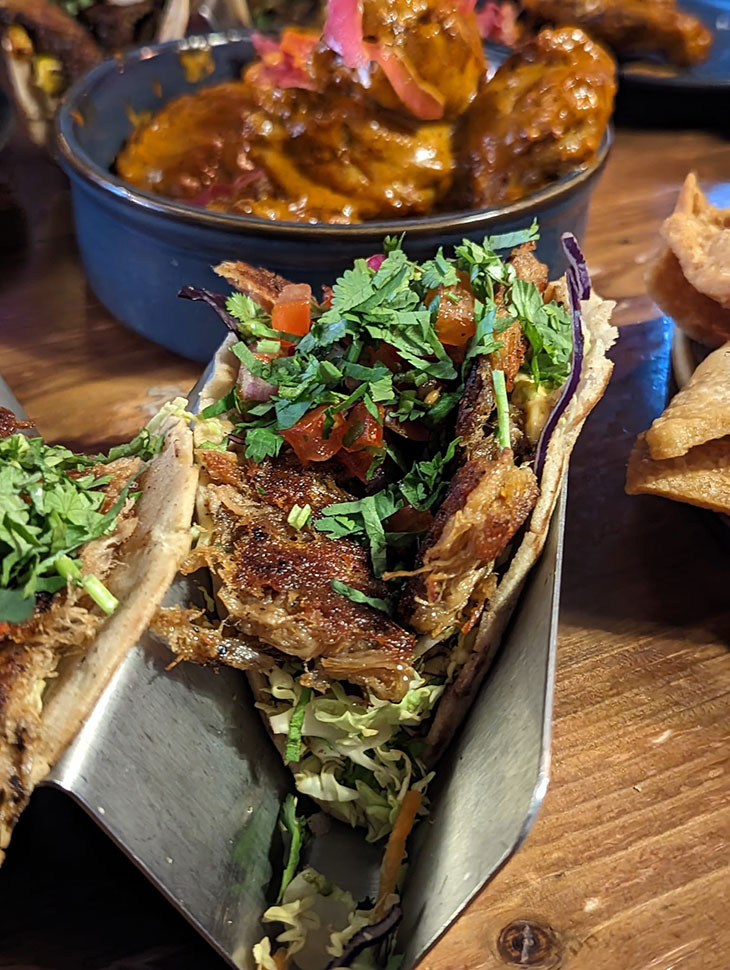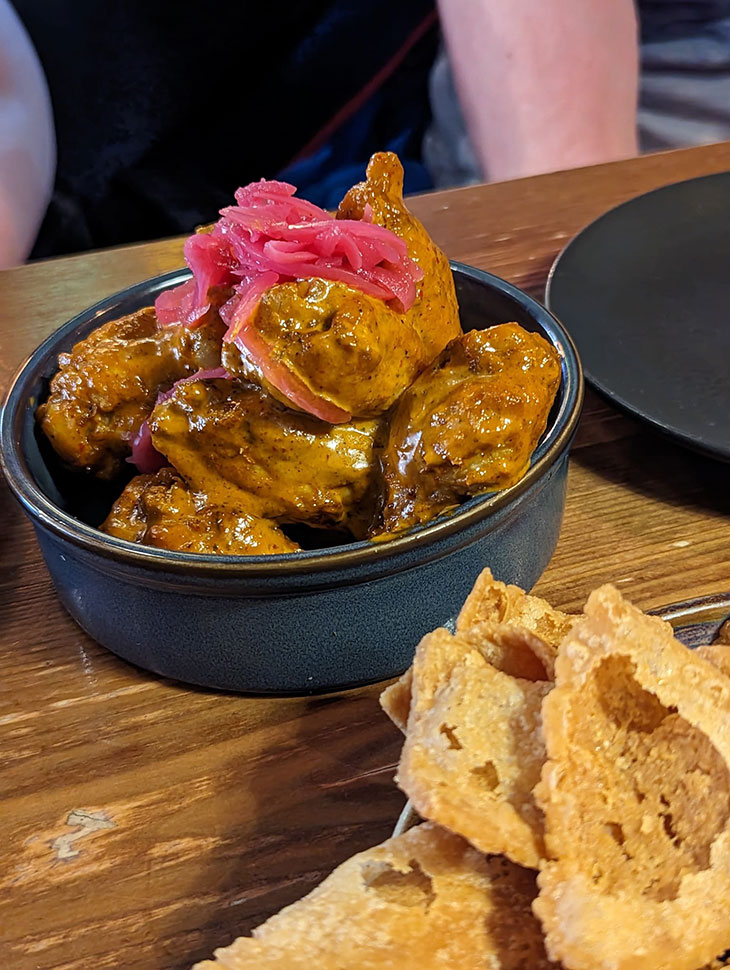 I ordered the vegan tacos Frijoles, which had pinto and red kidney beans inside, spinach, cooked salsa verde, cashew crema, feta and pomegranate seeds. I also got the Street corn, which, as you can see, is charred corn served on the cob with mayo and chilli (omitting the hard sheep's cheese for the vegan version). My boyfriend wanted to try the Pork carnitas tacos: crispy confit pork shoulder, aioli, pico de gallo and coriander, and he accompanied them with the Guacamole National. The Coliflor tacos (adobo marinated cauliflower, fresh salsa verde, pico de gallo) our friends said were very spicy, so be careful if you can't tolerate spiciness.
I must say, this isn't my favourite type of cuisine. I think it's the spices – when the food is too seasoned, I have some concerns. It's either too salty or the main spice used in the dish would be too overwhelming and I won't be able to taste any of the rest of the ingredients. That said, I found these dishes to be well-balanced and despite the unfamiliarity my taste buds came across, I give them a 7 out of 10. Obviously, I didn't try the meat versions, but my boyfriend and our friends all agreed that they were equally delicious.
I loved the interior and all the small details that made it look more authentic. So if you want to taste something new and fun in Edinburgh, Mexican street food could be a good place to start. And they also serve cocktails, so if that's your thing, here's one more reason to visit!
In case you need me… #owlbeeeating!