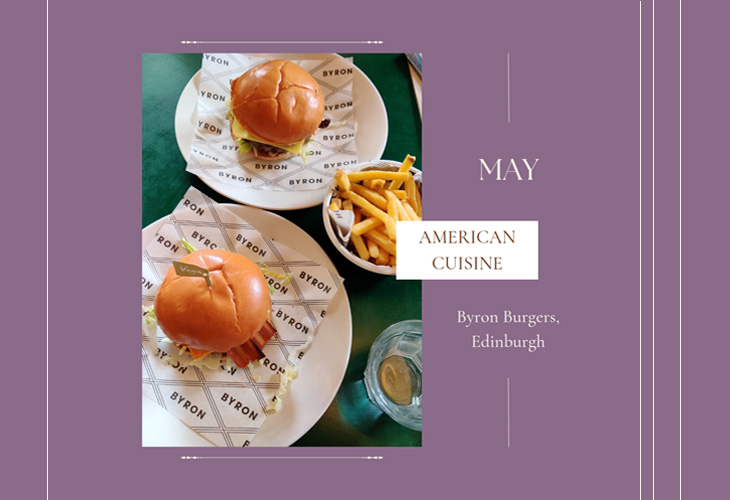 Eating
Owl.Bee.Eating in the USA
We tend to associate American cuisine mainly with burgers, and my boyfriend was nagging me for months to go for burgers, and we had a pretty good reason to celebrate—we ran 10K at the Edinburgh Marathon Festival 2023!—so we went for burgers! The place we chose was Byron Burgers, the one on the Royal Mile, and we were not disappointed!
The best thing is that they claim they can make any burger from their menu vegan, which is not so common. Usually, there are only a few vegan options, so your choice is quite limited. In our case, I went for a vegan Byron, which included a Beyond Meat patty, double vegan American cheese, smoked streaky facon, pickled red onions, their signature vegan Byron sauce, lettuce and pickles. My boyfriend picked Byron again, but the classic beef-and-bacon version, and swapped his cheese with a vegan alternative. We also shared a portion of the classic chips: skin on fries. Here are the photos, I hope you've had something to eat before having a look at these juicy burgers!
The food was absolutely delicious, it didn't feel heavy on the stomach, it was very well prepared and fresh. Choosing a good place that specialises in burgers makes a huge difference: I once tried the MacDonald's vegan version of a burger, McPlant, which, interestingly, also includes Beyond Meat patty, but it made me nauseous and bloated afterwards. I had the bad taste of the patty in my mouth for hours later. In Byron Burgers, they prepare everything at the time of ordering, so I believe this is what makes them better. Maybe part of the reason is that this time I remembered asking them to remove the pickled red onions from my order, they can also make your stomach feel weird. The chips were delicious, they had a spice added to them, which we didn't recognise but we thought added that little something extra to their flavour.
In terms of atmosphere and décor, we have been there before and it is usually busy, but on the day we went, marathon day, it wasn't too full of people. They only had one part of the restaurant available for seating and we were left with no choice but to grab a seat next to another table. This became a bit of a problem, as it was way too tight, the tables were situated too close next to each other and getting out was hard. I like the way it is decorated, nothing fancy but it feels spacious and industrial, an interior design style I quite like. In terms of prices, I think it's a little bit pricey, but burgers are always expensive anywhere you go, and I believe in Byron Burgers the quality is worthy.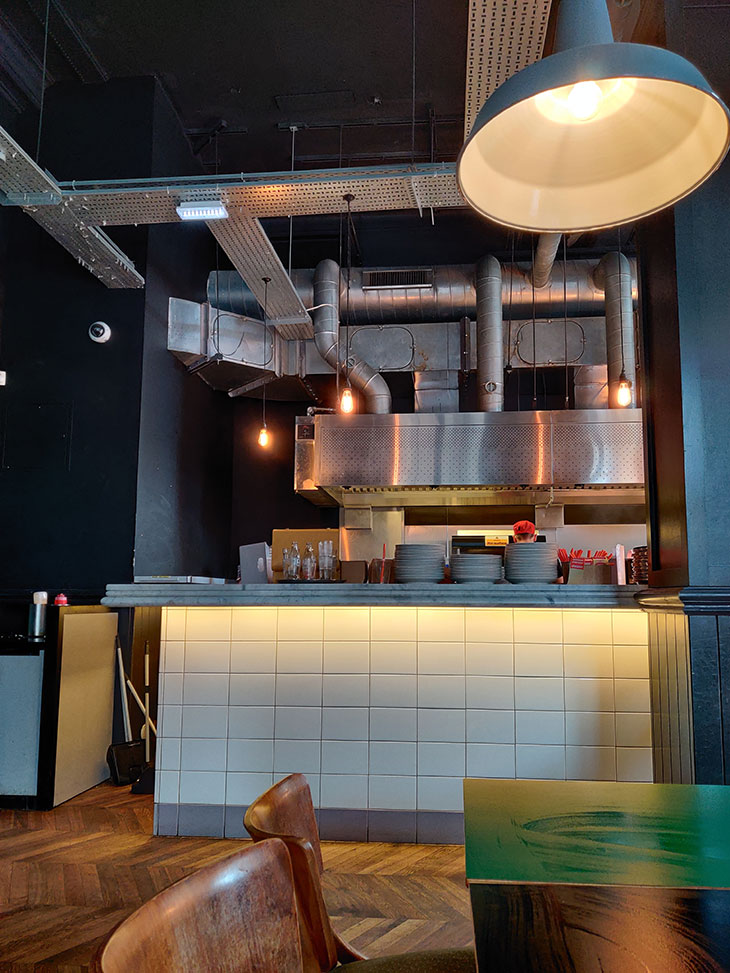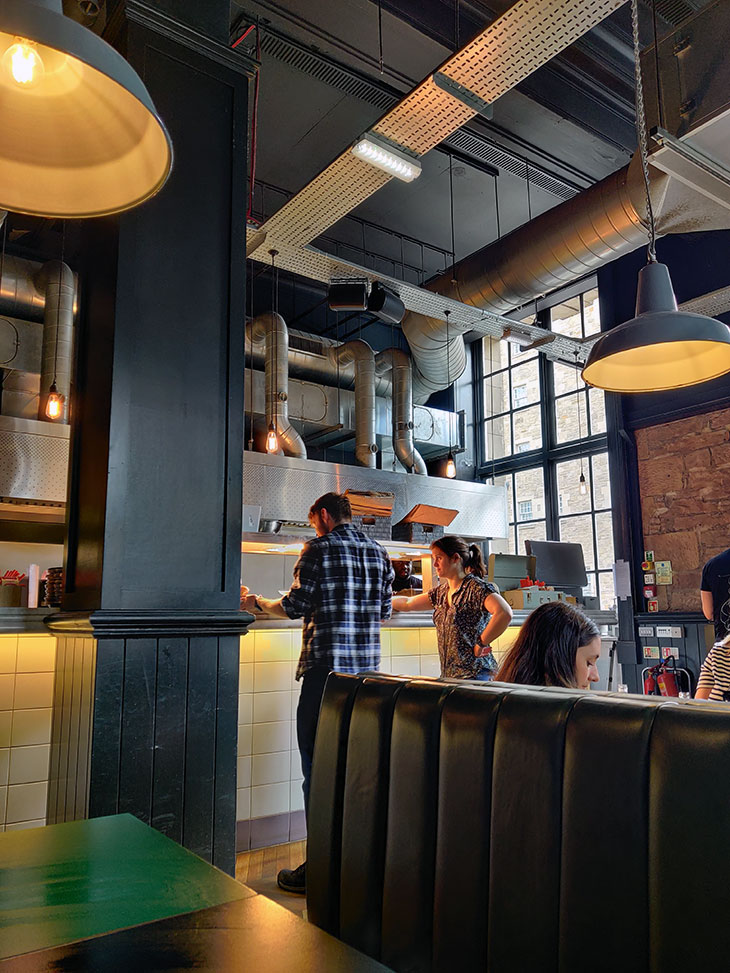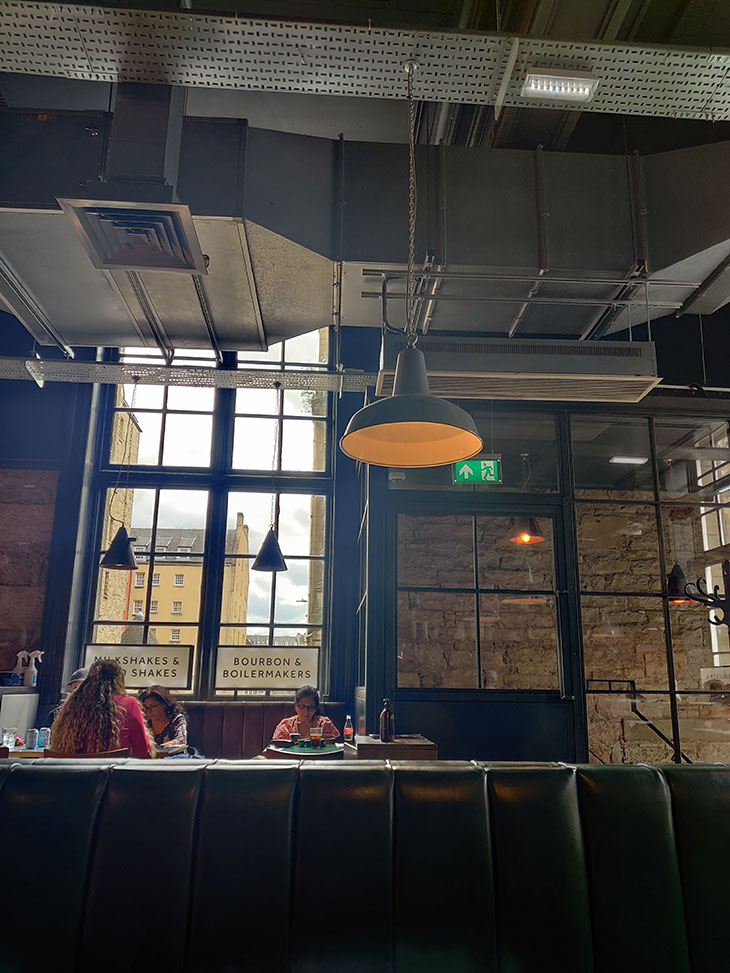 Overall, a very nice lunch and a great way to recover from running in the early morning up Edinburgh's Arthur's Seat. We needed to fuel up with some carbs, and Byron Burgers delivered.
In case you need me… #owlbeeeating!