Eating
Owl.Bee.Eating in Greece
Going to Greece while still in Edinburgh is possible! Just head over to The Real Greek, a new restaurant on Level 4 of St James Quarter in the city centre, that offers—you guessed it—Greek cuisine. We made a reservation, as it was a Friday night, and overall enjoyed our stay. Here's how it went.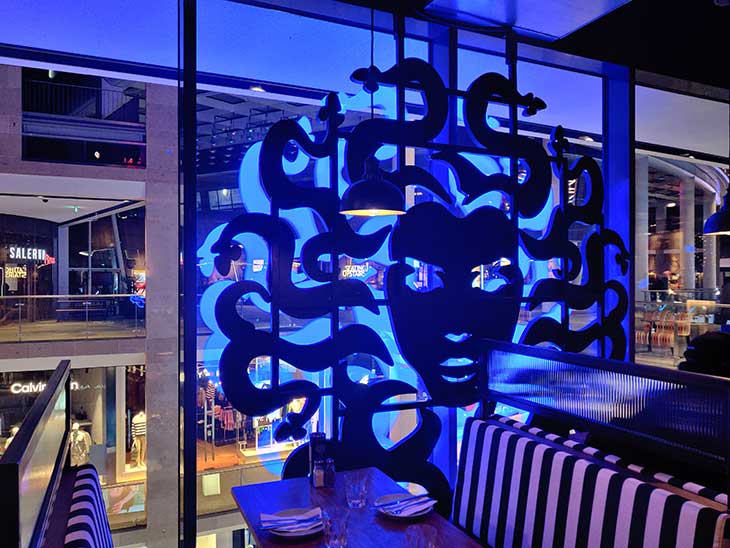 Although it's not that popular in Edinburgh, Greek cuisine is quite similar in taste to the Bulgarian. We have many identical dishes and therefore our choice was not hard in terms of figuring out what was what. The only thing that made us look at the menus for more than 15 minutes, was the amount of dishes to choose from! There is a huge choice and everything sounded delicious to us. We wanted to order a few small plates, so we can try as many things as possible, but (after some initial confusion and misinformation) we realised we wouldn't be able to order the Filoxenia dinner menu, as it was only available on weeknights. It consists of four dishes for £17pp and gives you the possibility to try many things, especially when two people order it and share everything. Nevertheless, what we had instead was something typical to the country and next time we'll try a different thing.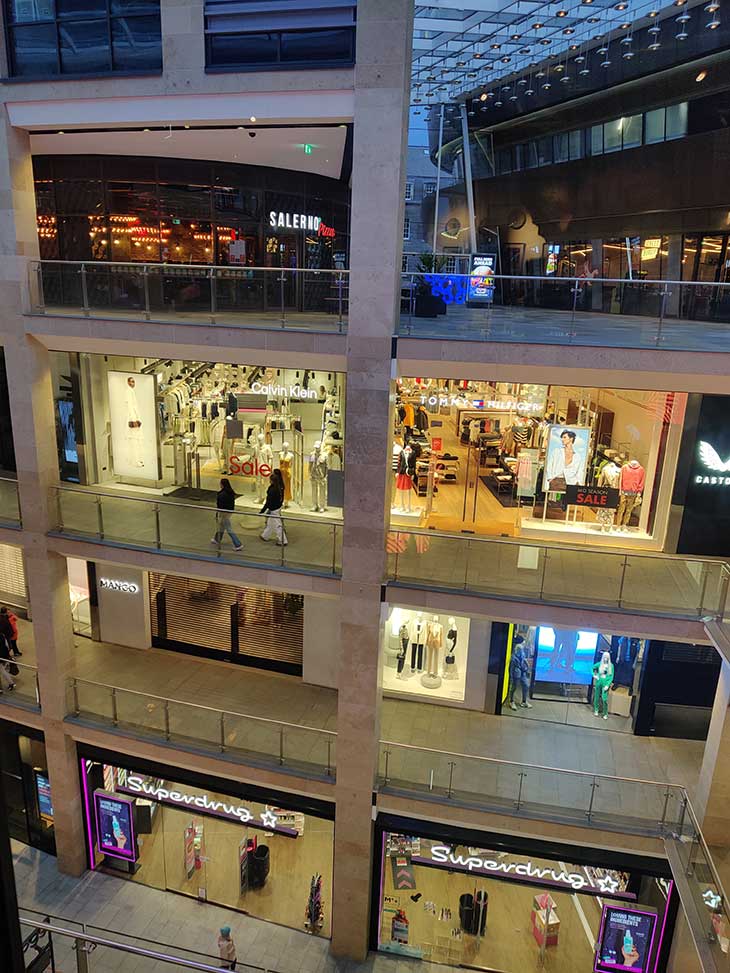 If I have to be completely honest, it's not the most photogenic food, but it was delicious and very filling. I'd definitely go for sharing a few small dishes between the two of us next time, as those wraps were huge. The prices were okay, nothing too expensive and for the portion sizes, they were quite reasonable.
I have tried making falafels at home, and failed each time, so I was certain I'd order the souvlaki falafel wrap: flatbread filled with chips, fresh tomatoes, red onion and sweet paprika. It comes with the chips inside (that's optional, you could ask to have them removed) and a delicious creamy tahini sauce. The chips were the only disappointing part of the filling, as they had become a bit soggy and not at all crispy, and I didn't think they were made fresh anyway. My boyfriend's wrap had vegan chicken and vegan tzatziki sauce. We also shared a classic Cypriot dish, called pourgouri, which consisted of cracked bulgur wheat with tomatoes and onion, and it was quite nice, a fresh addition to the wraps. I've talked too much, so here are some photos of the food (with the descriptions underneath):
The atmosphere was nice, and the place looked fancier from the outside but in reality it is quite casual and relaxed, at least later in the evening. I don't know if it's me every time or all of the restaurants in Edinburgh are always so busy, but I end up feeling quite anxious as the staff seem to run around and seat people as fast as they can, clean tables and explain everything in a hurry. I didn't feel as if I was being rushed to finish myself, but it was just an overall feeling in the whole restaurant. The staff were nice and friendly though, and we didn't have to wait too long for our food. Here are some photos of the lovely décor, so you can have a feel of the place. Check it out if you're on the lookout for something different and tasty!
In case you need me… #owlbeeeating!